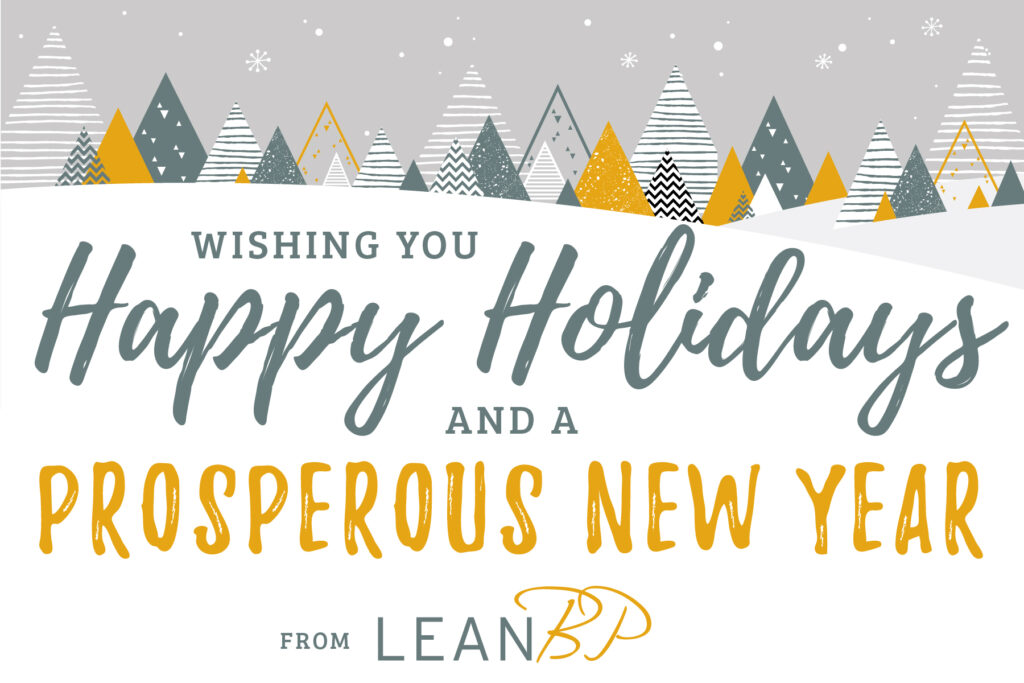 I want to wish a warm holiday season to all my readers and friends.
I know—2020 was a tough year. Most of the bad stuff was completely out of our control, but that was small comfort in a disorienting and frustrating time.
Still, it just highlights the importance of working within our circle of influence—of continuing to set an example in the small sphere where we do have some say-so. Now is a good time to reflect on that circle, to give some thought to the people who depend on us and who listen to us, and assess whether we were able to change the world for the better, in ways big or small.
If you got dealt a bad hand this year, nothing can stop you from defining your current state and creating a strategy to cope with the situation. I hope you consulted your blue line and adjusted accordingly. Maybe you got your WIP board running and can use this traditional time of making resolutions to document your achievements and set up next year's goals.
Because we're all so isolated at the moment, working through these exercises can be challenging, especially if you like to bounce ideas off other people. If it would be helpful to you to articulate your goals out loud and explore possibilities, email me and we can set up some time.
Best wishes for a focused, productive 2021.
Kind regards,
Bill