Tag: disciplines of speed
So—is it a 9 or is it a 6? Depends on who's looking at the problem. You've probably seen memes similar to this that call...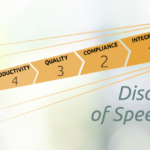 If you've been following my blog regularly, you know that my Lean Applied to Business Processes course is actually the product of what I've...