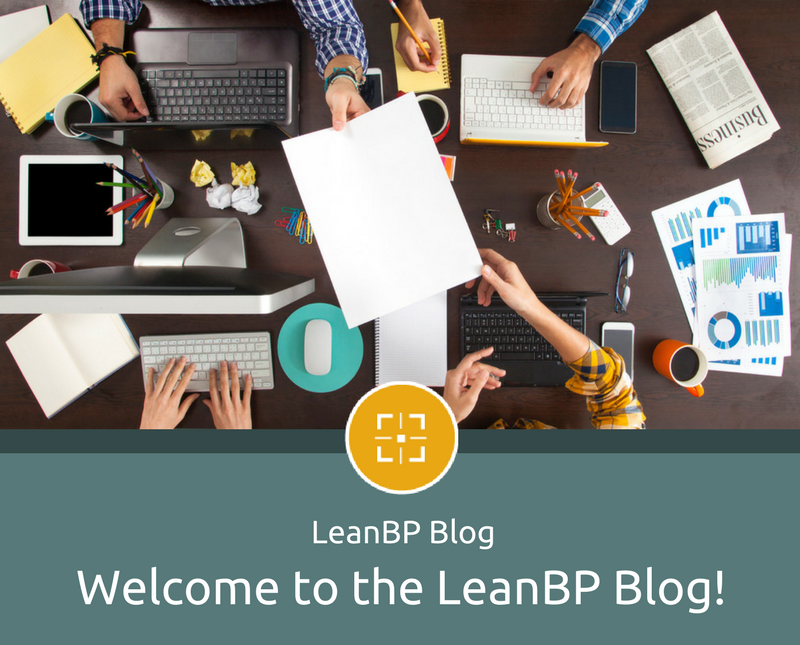 Applying lean principles to business processes is my passion. It's a methodology I've developed over the course of my career, and one whose principles I want to share with you in this blog. The key is this: the principles of efficiency that apply to manufacturing also apply to administrative functions, and understanding this can change the way you do business.
I grew up in a family restaurant business, which is where I first learned that operational efficiency is critical to success.
When I turned 18 years old, I joined the Air Force as an avionics technician, and in 1980 I joined Delta Air Lines' Technical Operations Division, where I soon became an aircraft maintenance instructor and then a supervisor. At first, I used my extensive aircraft knowledge to lead. But Delta provided me and other front-line employees training in problem-solving techniques, and the more I was able to translate that classroom training effectively in the workplace to make improvements, the more I was asked to lead departments where I had no technical expertise.
In almost every department I headed up, we were able to eliminate bottlenecks and wipe out backlog on the shop floor by facilitating and implementing front-line ideas for process improvement. But what remained, every time, was constraints in the business office or administrative support that held up production. Technicians were often slowed down by supply chain, engineering, human resources, IT, or delayed decisions by management.
I knew there had to be a way to translate traditional lean principles for manufacturing to administrative functions—in other words, to the people whose jobs involved the transfer of information. In fact, if that couldn't be accomplished, no organization would ever reach its maximum potential.
Constraints in the business office can keep your organization from realizing the  benefits of lean.
Where I Found the Answers
That realization touched off years of research, study, and application that led to the creation of LeanBP. But acquiring the necessary knowledge was not always easy or straightforward. Here are some of the experiences that contributed to my expertise on this subject:
I assumed a number of different roles at Delta, which allowed me to see that very few positions had standard work processes in place. During a stint as executive assistant to the Senior Vice President of TechOps, I was able to create standard work for all the processes that supported his office. (That was an enlightening time in my career. I was able to observe almost all the leadership meetings required to run a $1.5 billion operation with 10,500 employees and a fleet of over 500 aircraft. I saw how the Senior VP interacted with subordinates, with his own C-suite, and with other large international corporations and government agencies.)
I earned a B.S. in Professional Aeronautics from Embry-Riddle Aeronautical University and then worked with a great mentor, Gary Adams, to earn a Black Belt in Six Sigma.
I was made general manager of marketing and sales development at Delta TechOps, heading up the contract and proposal processes for about $400 million per year in revenue. We were growing so fast there were no processes in place; each sales manager had his or her own methodology. I was excited to use my Six Sigma training to fix this broken system—but found that despite its strengths, Six Sigma doesn't work that well for processes with high variation, like sales. It's designed for manufacturing, which is a low-variation process. So I had to go back to the drawing board.
Delta TechOps sent me and other leaders to the University of Tennessee's Operation Excellence program based on lean. The program helped us make great strides in improving aircraft and engine maintenance while reducing costs—but it didn't address business functions. So the instructor encouraged me to find ways to apply it to sales and marketing. This pushed me to create standard proposal and contract processes to shepherd decisions through the wickets of financial, legal, and leadership approvals—all while maintaining industry-leading response times.
I earned an Aerospace and Defense MBA at UT, further developing my ideas about business processes and producing a lean toolkit for Delta TechOps to use across departments.
Eventually, the University of Tennessee asked me to develop a course on lean business processes for its portfolio. I jumped at the chance—and not just because I was passionate about the topic. Even though the TechOps division was thriving after applying lean principles, the Delta organization as a whole was going bankrupt. This seemed like a poetic moment to take early retirement and focus on researching the very processes and tools that could have made a difference for Delta and other companies like it, had there only been a template to follow for leaning the entire organization—not just the manufacturing side.
I researched for long hours, in many unexpected places, and more deeply than I ever thought I'd go.  Although I found great individual ideas from many sources, I did not find a neat package of knowledge anywhere, tied with a bow and ready to deliver. Over time and with a lot of legwork, I developed my own one-week course, Lean Applied to Business Processes (LABP).
How I Know It Works
As I was developing the material, I had a chance to teach and facilitate in the Air Force's process improvement initiative, AFSO21 (Air Force Special Operations for the 21st Century), which allowed me to help apply lean principles to the myriad administrative functions involved in operating a branch of the military.  Although the Air Force's mission is to "Fly, Fight and Win," it takes an army of bureaucrats to do that—including personnel and processes related to acquisition, human resources, engineering, finance, strategy, weapons development and testing, and, of course, aircraft maintenance. The government is a target-rich environment for applying lean principles, and the Air Force became my laboratory for discovering what works and what doesn't. (One critical key to success is leadership, which is a subject I cover intensively in my courses.)
As the popularity of LABP grew, clients asked for customized versions of the course. What I've learned is that when it comes to process improvement, the content of the process is less important than its structure—meaning that the principles I discovered for processes in aviation and government administration apply broadly to business functions in a variety of industries. If your business is knowledge and information, I can help you—and learn from you as well. It's a symbiotic relationship that I find incredibly rewarding.
I've worked hard to make the methodology of LABP standard, repeatable, visual, and teachable. If you take my course, you'll be able to use what you learn on your own, and I'll give you guides, processes, and templates to help you make that happen. If you read this blog, you'll be exposed to even more ideas—you'll learn as I'm learning, taking away valuable lessons that you can apply in your own workplace.
This blog is the latest step in a lifelong journey of doing what I love. I encourage you take a look at the articles, podcasts, and videos on this website to help you in your journey of reaching your potential. We're in this together, and I wish you nothing but success.