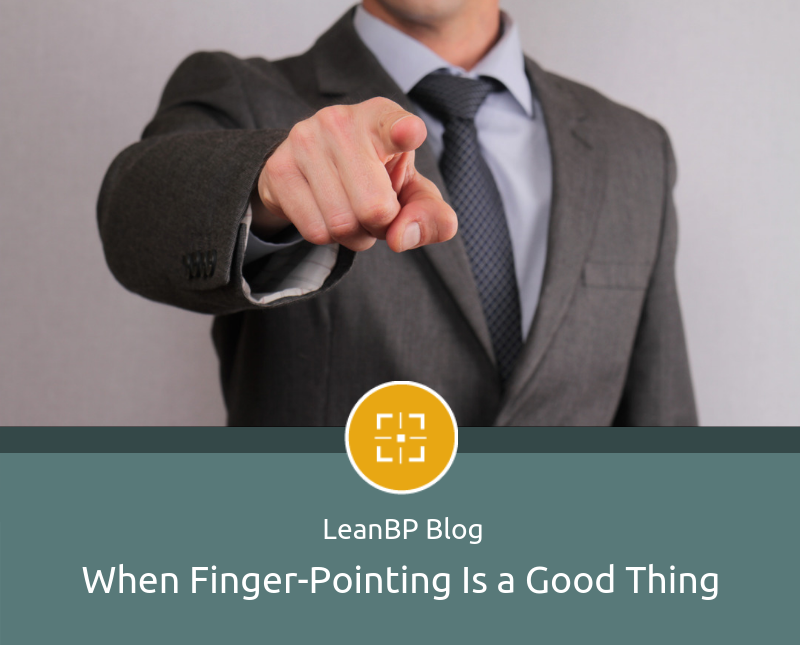 This month's blog post will be short and sweet. Why? My WIP is at max! (If this concept is new to you, revisit my video on work in process.) I want you to know I practice what I preach as a lean teacher, so it's important for me to keep my WIP optimal so that I don't compromise quality.
So, in lieu of a longer post, I want to share with you an interesting one-minute video I saw recently and see what you think about it. Watch here.
This concept of shisa kanko, or pointing and calling, is exciting and new to me, even though it's a century old. Shisa kanko is a Japanese technique for increasing industrial safety that attaches movements and audible calls to daily operational duties. It's easy to understand and is a great way to enhance visual management.
Shisa kanko, or pointing and calling, is a Japanese safety technique with interesting implications for business processes.
There are variations on this approach in the airline industry. My friend Joy Finnegan, a 4300-hour Airline Transport Pilot (ATP), mentioned to me that pilots emphasize their pilot's checklist by pointing or touching. (Joy is also editor of Aviation Maintenance Magazine and is always "pointing out" interesting items about aviation.) Apparently the software industry is also implementing this method as a way of reducing errors.
My passion and challenge has always been to figure out how any great operational idea applies to business processes. What business or knowledge processes could benefit from this active quality check rather than passive inspection? I know there are potentially exciting applications worth considering, so I'm putting this idea in the queue until I can finish what's currently on my plate.
In the meantime, are any of you using shisa kanko, or something similar, in your operational processes? If so, please share your experience in the comments section below!
By the way, here's why I'm filled to capacity at the moment:
I hope you're also optimizing your WIP and balancing it with rest and activities that help keep you motivated and productive. See you next month!